It's January, the middle of a cold Canadian winter and the frame of the house, against all pandemic odds, is up! Things have moved quickly since obtaining the permit in September. Today I thought I'd do a photo dump of the progress so far.
September 13th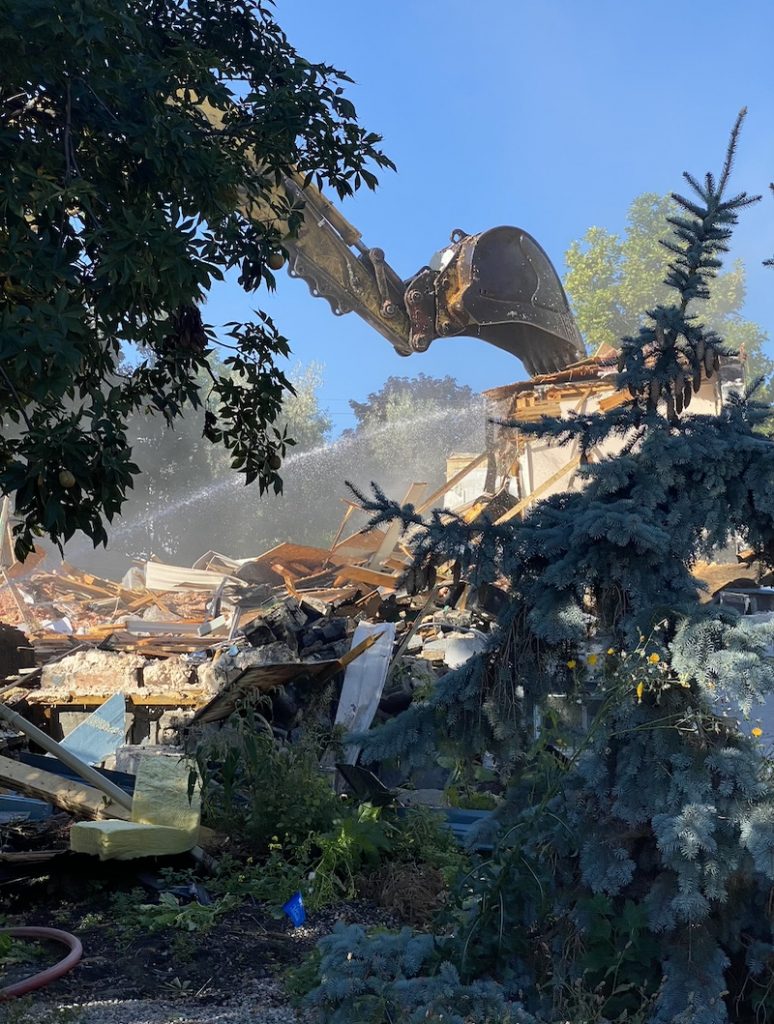 At 7:30 am, we crawled into our car and went to see the demolition in action. I almost didn't want to go as I was weeks away from my due date – can you blame me? – but I'm glad to have witnessed the commotion. All the neighbours came out and chatted – some wary of the disruption that building our house would cause to the street but many welcoming and supportive. As quickly as it began, by noon the demolition was over.
September 19th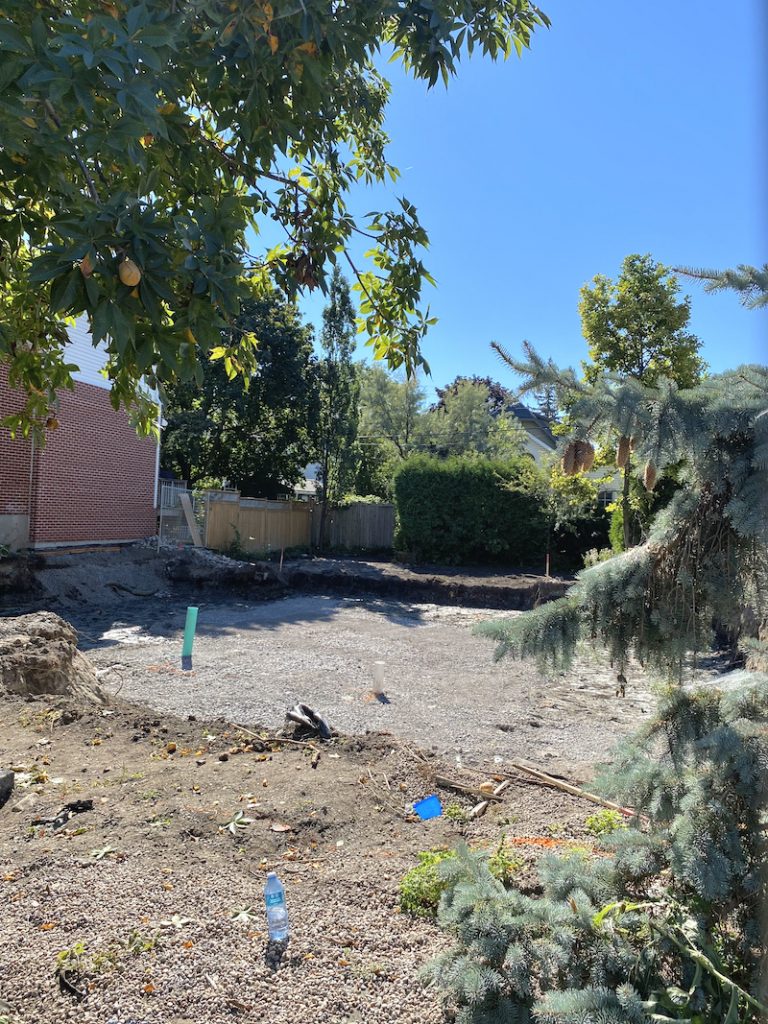 A week later, the site had already been cleared and the basement excavated!
September 27th
I gave birth on this day to our daughter, Naomi, which meant the following months were a complete blur. I managed to form some words and string some sentences together when my architect called, but honestly can barely remember the conversations we had. Things were moving at top speed though. When you're building in Canada, you're always racing against the impending winter.
October 28th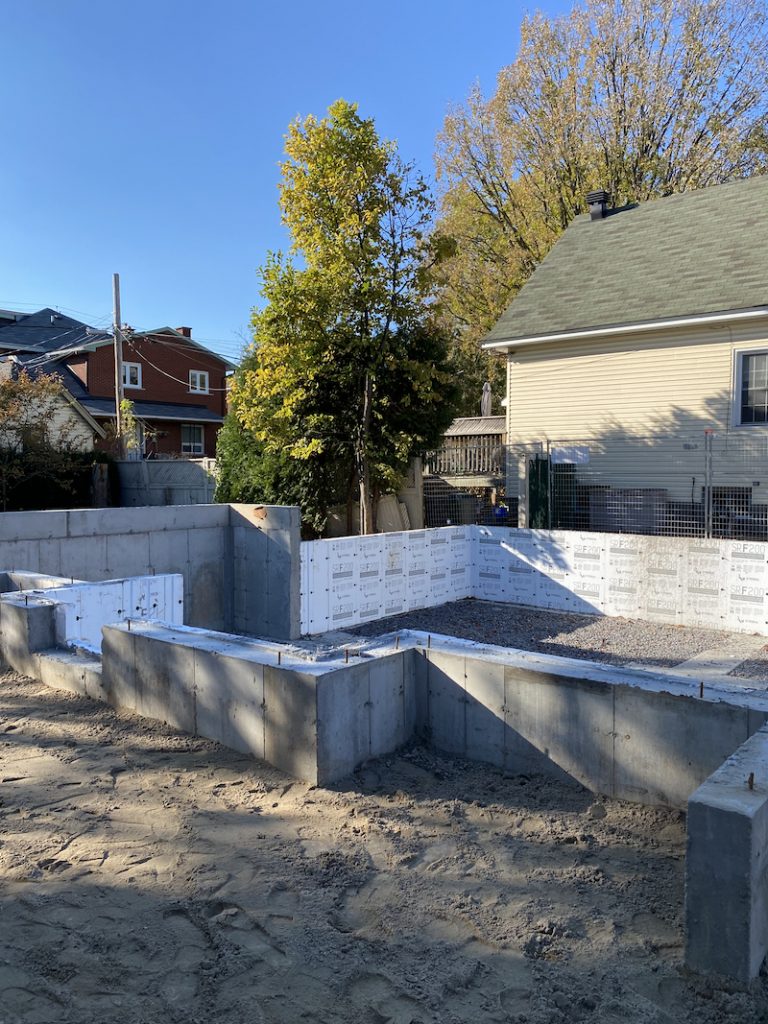 A month later, I managed to shake myself out of the deep nest I was in to pay a visit to the site. This would be our first official Site Visit, where the architects and the GC would all be present and official meeting notes on progress, changes, and next steps would be recorded. The foundation had been poured at this point. The only hiccup had been discovering that the soil was imported, deeming it unsuitable for bearing footings. In other words, more costs were to be added. Unexpected cost is to be expected.
December 7th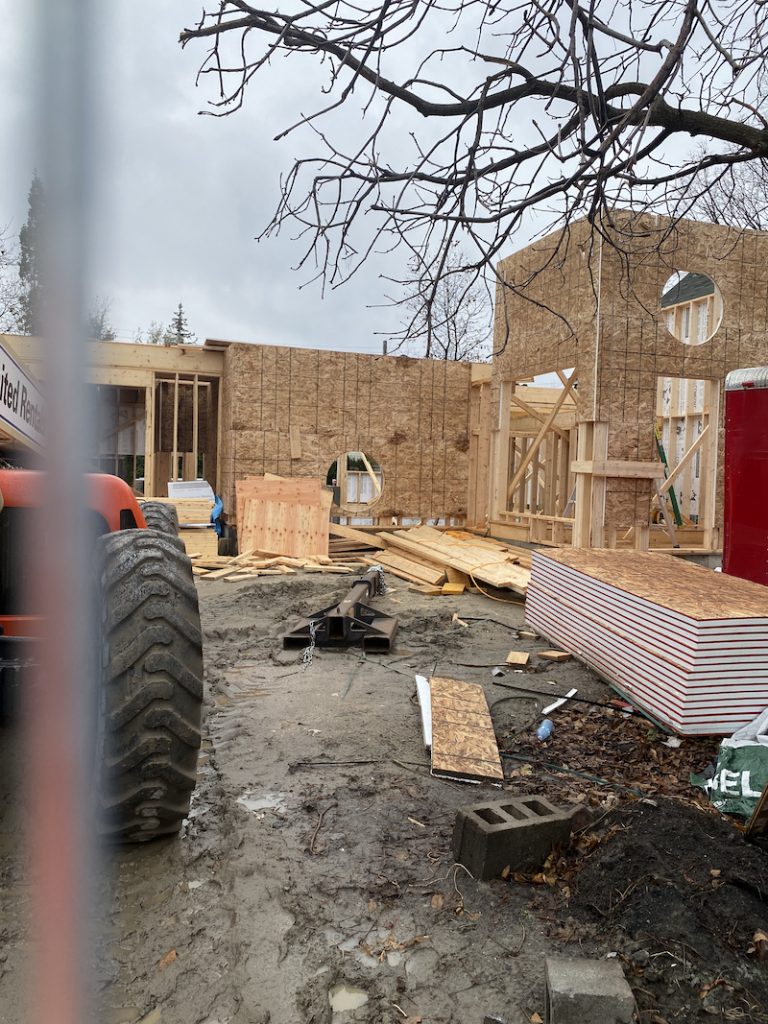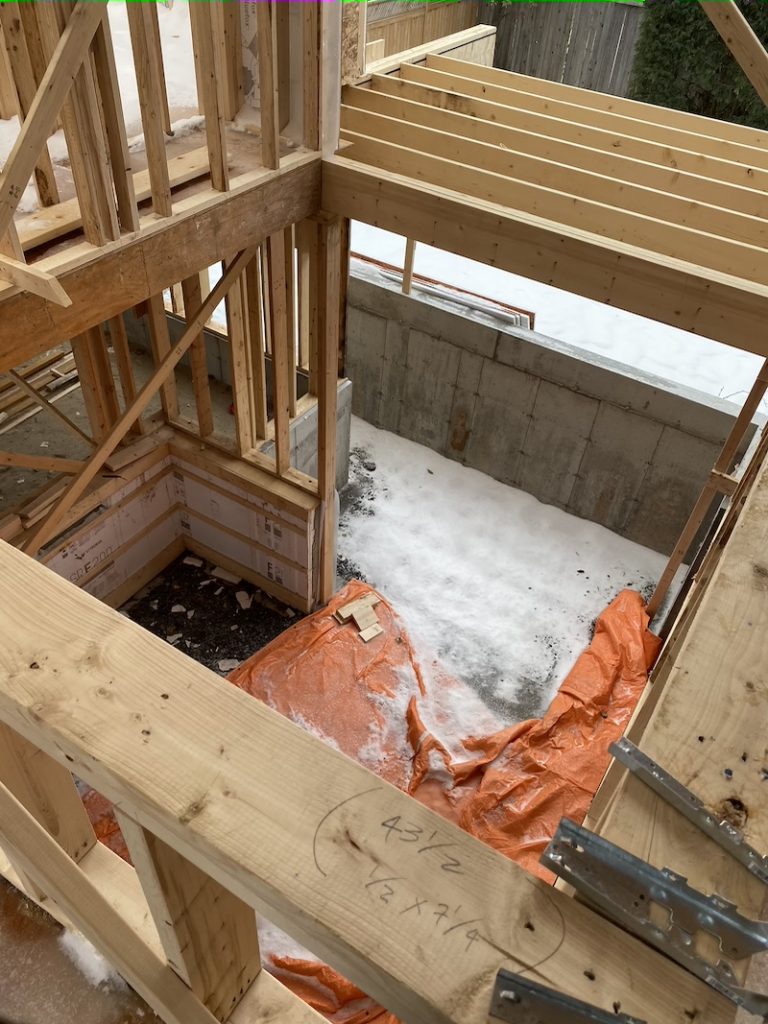 On our second Site Visit, the house had been framed up to the second floor. Even though we had agonized over the design and the floor plan of the house for 2 years, it was finally starting to feel within reach. And it was better than we had expected. The circular windows were striking and the "risk" we took with opting out of a basement felt like a good decision after all. Instead of having a traditional basement (because we knew we were not basement people), we turned the basement into a below-grade living space. To bring in light, the dining room would feature a 2.5 storey high window so it wouldn't feel like a basement. But this also meant we were sacrificing square footage as well as precious storage space. I've definitely called our architects a few times panicked about the lack of storage, but as I'll document in the future, we designed some pretty smart storage solutions into the house.
Jan 20th
On our third Site Visit, the entire house had been framed!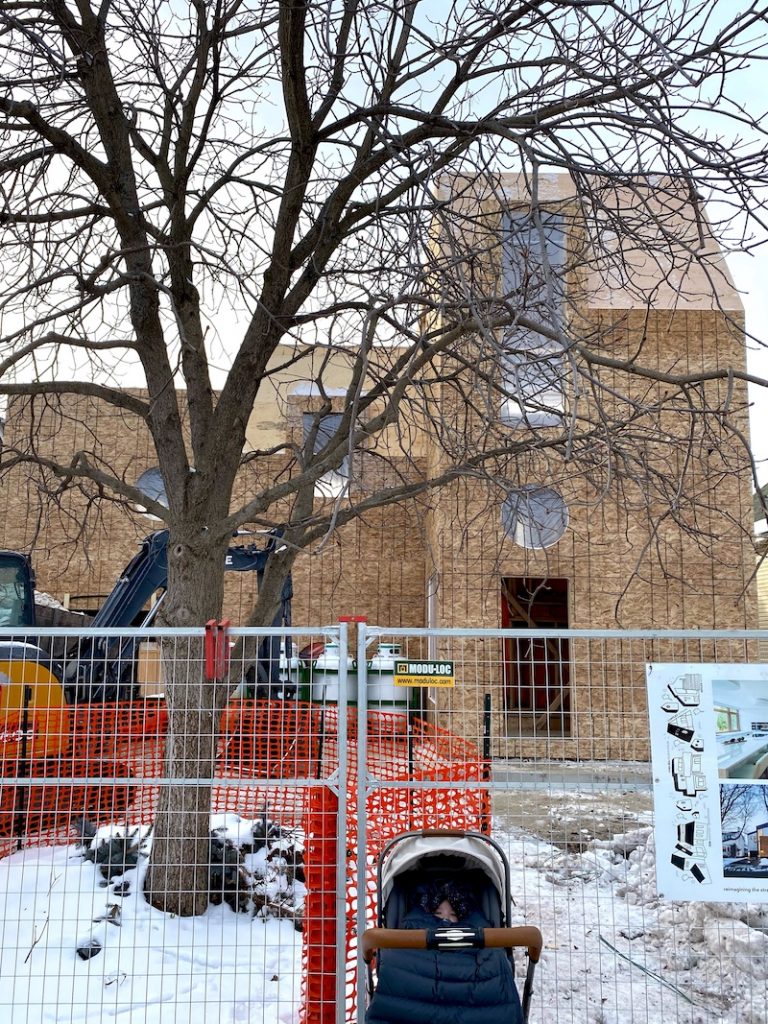 Right now we're in the midst of finalizing the kitchen and bathroom designs. Because I've been putting off finalizing the details, the deadline crept up suddenly. The plumbing is getting done as we speak so all the fixtures needed to be picked yesterday. Of course, I could let my architects handle all the decisions, but if you know me, you know I am ~particular~. So between pumping, feeding, playing, diaper changes, and whatever sleep I'm getting, I'm poring over options, running them through my head over and over again. Questions I obsess over: Will this immediately feel outdated? Will I regret this high maintenance tile option (ie cement tiles)? Should I just throw caution to the wind and design from the ~heart~? What is even original anymore? Will this go with the overall concept of the house or did I just get swayed by another Instagram post??? It feels overwhelming and most of the time I don't know what I'm doing. But I need to remind myself that it will all work out! Or not and it's okay! I will learn from this experience. I heard from somewhere that it takes three houses to get it right. So here's to the first.